5 webs for being updated in digital field

One of the challenges on the way of digital transformation is to be always updated on the topics of appling digital tools towards youth work. Technology develops very fast and day by day offers new solutions for NGOs in the field of online communication, digital marketing and e-learning. It is very easy to get lost in the Internet among hundreds of webs and blogs on the efficient usage of digital tools. In this post we describe 5 webs that can be referent points of technology usage in the field of NGOs.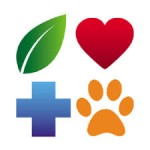 1. Nonprofit Tech for good.
It is a Fundraising & Social Media Blog for Nonprofits where you can find:
- pieces of advice how to use efficiently Social Media and organize fundrising campaigns,
- upcoming webinars on different topics in the field of Social Media, digital marketing, online fundraising,
- reports about global trends in the field of Social Media and Giving.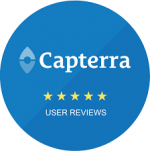 2. Capterra Nonprofit Technology Blog.
Here you can find the latest tech advice for how to manage your nonprofit organization.
There are a lot of useful and practical information about software for NGOs, crowdfunding trends and digital marketing for NGOs.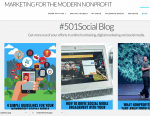 3. Marketing for the modern nonprofit.
Another web about online fundraising, digital marketing and social media.
But mostly focused on the topic of storytelling as a tool and approach for communication strategy of your NGO.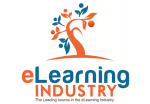 4. E-learning industry.
Everything you wish to know about applying technology to education you can find here:
- new trends,
- gamification,
- learning management systems,
- reflections and discussions on how to teach and learn online.



5. Internet Society
This web is good one for learning what Internet brings to our lives globally, how it helps social work and defending Human Rights in different regions of the world.


We hope that this post will help you to choose one or several sources of the information and you will be always updated in terms of applying technology to your work.