Open source online education tools
More and more youth NGOs start to organize online education activities. Within this post we answer on the most frequent questions that appear once you think to implement such kind of activities based on open source education tools.

What means open source?
The term "open source" refers to something that can be modified and shared because its design is publicly accessible.

What is open source software?
Open source software is software with a source code that anyone can inspect, modify, enhance and distribute.

Why use open source software/tools?
Many reasons, some of them:
- Cost benefit. Most of the open source tools are freely available so your organization can save money.
- Stability and enhanced security. The ability to study the source and perform independent code audits makes it possible to find and fix security issues really fast.
- Support. You have a whole community behind when you need help or to fix an issue!
- Flexibility. Independence from restrictive use guidelines and free to develop your ideas customizing as you see fit having true control.
- Avoid incompatibilities between newer formats or versions of a software, as it usually happens with proprietary software.
- Many innovative features. Otherwise difficult to have without paying large amounts of money.
- Real ownership of the software and of your creation.

Here are some well-known tools for educational proposes that organizations can use.


Moodle is a learning platform designed to provide educators, administrators and learners with a single robust, secure and integrated system to create personalized learning environments. It is a free and open-source learning management system (LMS) under the GNU General Public License. Developed on pedagogical principles, Moodle is used for blended learning, distance education, flipped classroom and other e-learning projects in schools, universities, workplaces and other sectors.
Learn more: https://moodle.org/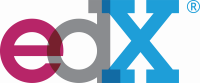 Open edX is the open source platform that powers edX courses. edX code is freely available to the community. Institutions can host their own instances of Open edX and offer their own classes. Educators can extend the platform to build learning tools that precisely meet their needs. And developers can contribute new features to the Open edX platform. EdX is a nonprofit online initiative created by founding partners Harvard and MIT and composed of dozens of leading global institutions, the xConsortium.
Learn more: https://open.edx.org/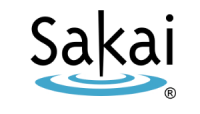 From its inception, Sakai was designed to meet the needs of higher education. Conceived as an alternative to business-driven proprietary systems, Sakai provides a flexible, innovative platform for online learning. With development driven by a broad, global community of adopters and commercial affiliates, Sakai delivers powerful functionality while remaining true to its nature as 100% open-source.
Learn more: https://www.sakaiproject.org/




StoryMapJS is a free, open-source storytelling tool that uses maps to tell stories. The tool is developed by the The Knight Lab at Northwestern University.
Learn more: https://storymap.knightlab.com/





LibreOffice is a powerful office suite that help you unleash your creativity and enhance your productivity. LibreOffice includes several applications that make it the most powerful Free and Open Source office suite out there: Writer (word processing), Calc (spreadsheets), Base (databases), and most importantly for educational purposes: Impress (presentations), Draw (vector graphics and flowcharts) and Math (formula editing. Learn more: https://www.libreoffice.org/

Of course, this article doesn't propose to stop using proprietary software and using only open source. We need to use the better tool for the task at hand. Sometimes, proprietary software may have better support service or maybe the open source version does not have the necessary features. It depends. But is important to know that there are available open ICT tools out there of great quality that can really help an organization or company to grow and achieve its goals without additional or excessive cost. This is possible because of a large amount of people who works collaboratively to offer these tools having in mind the common good. So, just be "open" to explore new possibilities and the vast ocean of open source!

By Panos Antonopoulos & Nikos Matsankos
ICT Consultants at InterMediaKT