Digital tools for the Management of Volunteers
The new generation of digital tools is enabling youth workers and volunteers to collaborate in improved and innovative ways. Better internal communication in your NGO can bring fundamental change in your daily activities and could even transform the way your organization works. The benefits of digital tools for the management of volunteers can be endless. If you are looking for digital tools that can help you to keep your team organized or you are interested in discovering new tools for communication, take a look at our suggestions.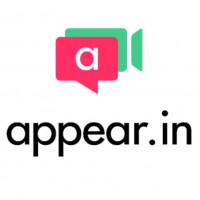 appear.in is a video collaboration tool designed exactly for your NGO! appear.in is a simple way to start talking to anyone over video, without having to log in or install anything. For creating a room is not required registration. Neither the people that you invite need to register. Guest join instantly in the browser by clicking the room link you previous create and send to them. With the free version of appear.in, you can have video conversations with up to 4 people at once. Keep in mind that if you want to stay private, you can lock the room and screen guests on video as they knock. In addition, you can join appear.in room from both a computer (Mac, Windows, Linux) and mobile devices (iOS, Android).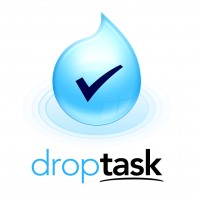 DropTask is a perfect tool that can help you maintain good team relationships, acknowledge great work and delegate tasks to those who have strengths in certain areas. You can invite up to 5 members per project and have for free up to 10 projects. Projects can remain private or can be shared with the other members of your team. You can add different details to any task that you create. For example, you can edit the status of the task (ongoing, on hold, completed), its importance or add how much effort the team need to put in order to complete the task. If something note-worthy happens within a project, you will receive a quick notification and you can also easy check and evaluate activity performance since there is task percentage showing you how much of the task has been completed. With DropTask you can show appreciation to your volunteers and youth workers for their productivity and good job. Once they complete a task, the team immediately receive colourful Congratulations animation.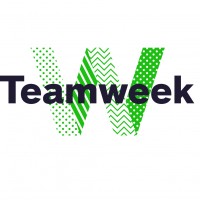 Teamweek is a timeline-based project management tool that lets teams schedule their upcoming tasks and meetings into a shared calendar. It gives a quick and accurate overview of your team's work and upcoming projects. It helps you organise the workflow and make sure everyone on your team feels the sense of accomplishment. Once you open the tool, the first thing you will see is the timeline. There all participants can get an overview of all the tasks, members involved and milestones. What's special about this tool: you can see team members' availability, work on simple Gantt-chart interface and drag-and-drop task management in a very easy way. In addition, you can connect Teamweek with your other tools such as Slack, Trello, Asana, etc.


And you, what are your favourite management tools?
Contact us, we would love to hear from you: turn_online@iwith.org